FUSION
Assisting Fusion Power
Technologies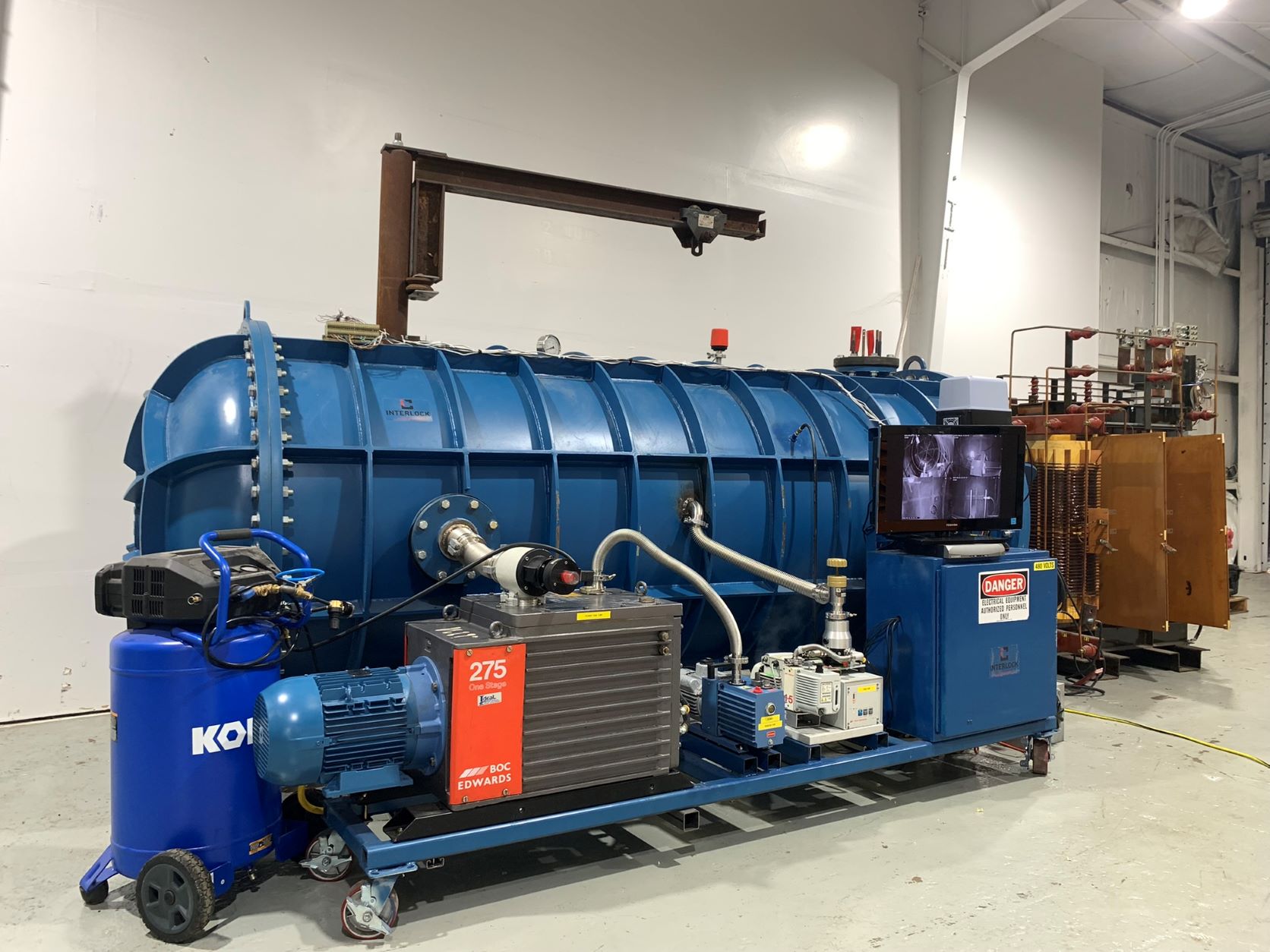 At Interlock Energy, we believe that fusion will play a vital role in balancing the grid of tomorrow, ending dependence on fossil fuels, and supporting sustainable economic development. Interlock accelerates the development of critical clean energy technologies by providing companies with rapid access to an elite team of scientists, engineers, designers, fabricators, electricians, technicians, project managers, and expertise in supply chain, business, and nuclear maintenance.
Interlock's expansive knowledge and expertise provide customers with unmatched speed and unprecedented value.
Interlock's approach to hardware design involves maximizing the use of off-the-shelf components as appropriate, and designing for affordable fabrication. Interlock's team of nuclear experts draws on experience designing, procuring, building, and maintaining large-scale power generation hardware on time and on budget. Interlock can provide cost-effective hardware solutions to fusion companies, leveraging hands-on knowledge from the nuclear industry and decades of field engineering experience.
Download PDF
Contact Us Today
To talk with a team member about how Interlock can help you accelerate a low-carbon future.
EXPERTISE
Skills and
Expertise
Interlock's skills and areas of expertise include:
Metallurgy
Design
Fabrication
Repair
Materials science
Microcontrollers
Vacuum equipment and leak testing
Electrical engineering
Electronics
Fusion hardware prototyping
Nuclear R&D Machining
Fusion hardware prototyping
Nuclear R&D Machining
Nuclear engineering
Design reviews
Manufacturing cost optimization Project management
Sensor suite design
Data logging
Data analytics
Systems engineering
Automated process controls
Chemistry
Microcontrollers
Power generation
Reactor design
Nuclear reactor maintenance
Radiation safety
Radiation detection and measurement
Radiation dosimetry
Chemical engineering
Electrical work
Mechanical engineering
INVOLVEMENT
Membership
Involvement